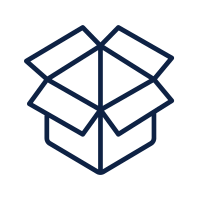 CHECK ON DELIVERY
Characteristics:
Available for both individuals and companies
It offers the possibility to open the order when it is delivered and check if the products are corresponding with what was ordered
NO verification/technical proof is allowed at destination
Check on Delivery can be accomplished only through realizing a Packing List in the moment of sending
For the AWBs emitted through SelfAWB application, in case of selecting "Check on Delivery", it will be automatically printed.
Costs:
This option can be paid only by the sender:  5.00 lei (without VAT)/delivery | 5.95 lei (with VAT)/delivery.
*The displayed prices include the value excluding VAT and the VAT included
Coverage:
Check on Delivery is only available in Romania.
Availability
Check on delivery is available for the following services: Standard, Red code, Express loco.