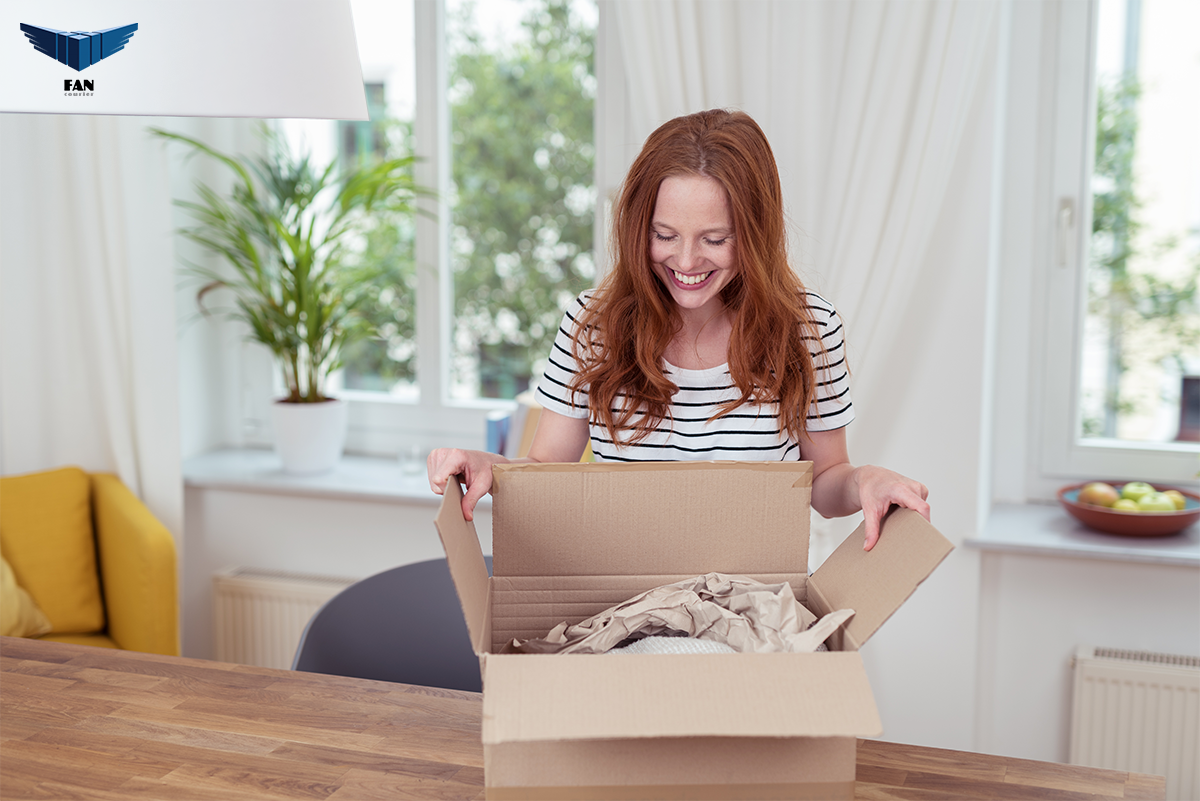 Spring comes as a perfect time to celebrate life and offer presents to your loved ones. As soon as spring flowers open their buds, we get new opportunities to show our gratitude to all the special ladies in our lives. But unfortunately, it happens that we don't always have them close, as much as we would want to. The good part is that there are plenty of ways to make up for it, and many alternatives to sending them gifts. Show your appreciation and surprise someone with a delivered gift on the International Women's Day.
We know you might want to send presents to your mother, grandmother, lover or best friend. That is why, FAN Courier put together a little present management guide to help you deliver presents just in time for their special day, anywhere across the country.
Make a list of people you want to send presents to
If time is not your most disposable asset, the most efficient method is to make a list and make sure you didn't forget about anyone. We are sure you don't want to leave anyone important behind, particularly in this special day dedicated to women that love you and that you love unconditionally. Any small gesture will definitely be very much appreciated.
Buy presents at least 3 or 4 days in advance
A Romanian idiom says: "Never put off until tomorrow what you can do today"; the same goes with presents. In order to make sure that your parcel will get to its destination just in time, get it ready with 3 or 4 days previous to the delivery. This way, FAN Courier's specialists can deliver them in time for the Women's Day.
Wrap presents with special care for frail items
Let's just say you bought an expensive crystal vase for your mother. Imagine the worst case scenario in which your gift gets to the destination… shattered into pieces. To avoid unpleasant situations like this, be extra cautious. Use Styrofoam, bubble wrap or a wooden packaging to protect frail items. Find out more about the correct way to wrap parcels here.
Find the delivery service that best serves your needs
To deliver your gift, you can chose a Standard delivery (an average delivery time of 24h  from the pick-up), Red Code delivery (the delivery will be made until the next day at 10AM following the pick-up) or the Express Loco delivery service, for fast deliveries in Bucharest. Find out details about services, here.
Contact a FAN Courier representative and deliver in the shortest time possible
Once you finished wrapping your present and you chose the best service for you, request a courier through our online form or by calling at 021 9336. An other option is to check if there are any FAN Courier workstations in your area in order to pick up the parcel by yourself. Check the FAN Courier subsidiaries list and their contacts here.
Taste the joy of giving
After the delivery, all you have to do is to find out about the reaction of your recipients. Their happiness will surely fill you with positive energy this spring. Even if you will miss the unpacking you will get the satisfaction that you made somebody smile… which is an irreplaceable feeling. ?
The FAN Courier team is wishing you  a spring filled with smiles, that you can deliver gladly, anywhere.