The 1.000th FANbox locker, installed in Bucharest on BlackFriday, is an important milestone in the project started last year, which foresees reaching the threshold of 2.000 units by mid-2024, with the total investment estimated at approximately 20 million euros. This year, the installation of lockers was accelerated, following the high demand from all over the country.
"After installing the 1.000th FANbox locker, we expect to end the year with 1.100 units already installed and a total network of 2.000 by the mid-2024. The demand for this type of delivery was high and came from all over the country, that's why the locker network became one of our main investments this year. After using this system once, customers remain loyal to this delivery option in proportion to 80%, because the lockers come with benefits for all parties involved, be it couriers, customers or partners. Locker delivery allows couriers to deliver more shipments in a much shorter time than door-to-door deliveries, especially during peak seasons such as Black Friday and Holiday discount campaigns", said Adrian Mihai, CEO and co-founder of FAN Courier.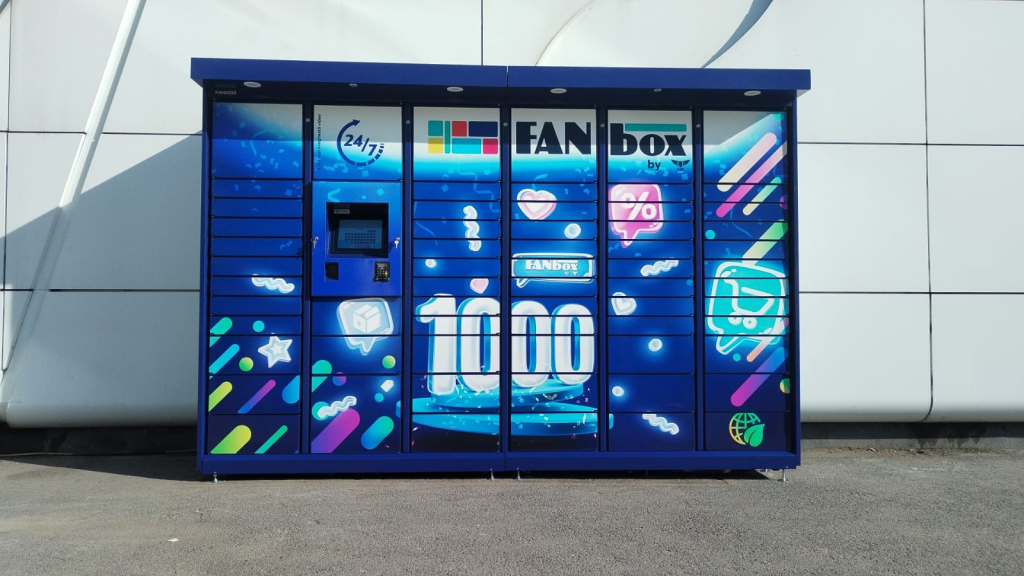 For the next year, FAN Courier has contracted the next batch of 1.000 lockers, which come with hardware upgrades such as new display, new POS, new case closing systems and new position installation system.
Also, the units' software will be improved so that the system allows customers to hand over shipments to lockers other than those initially chosen for handing over or to pay bills.
The FANbox locker network has proven to be one of the most efficient delivery methods due to the multiple benefits it offers to customers. They are safe – the lockers have an anti-burglary alarm, video surveillance and monitoring system, they are convenient – they are located in accessible locations, with a continuously developing network and keep customers constantly informed – they have a complete tracking system and call center dedicated. At the same time, by choosing delivery to the locker, we contribute to reducing the carbon footprint. Lockers are available 24/7, both for drop-offs and pick-ups, and payments are extremely simple, using a bank card. FANbox lockers offer the possibility to return parcels at any time, without the need to print AWBs, and customers who are not present at addresses for door-to-door delivery can request redirection to a nearby locker.