Careful! A new phishing attack targets customers who sell products on OLX. If after the transaction you receive a link asking for your credit card details to receive the value of the products, do not open it!
When selling a product, you will receive the money only through the courier company, after the buyer has received the product. We do not have any system through which buyers can pay online. Any attempt to request credit card details via a link is a fraud attempt.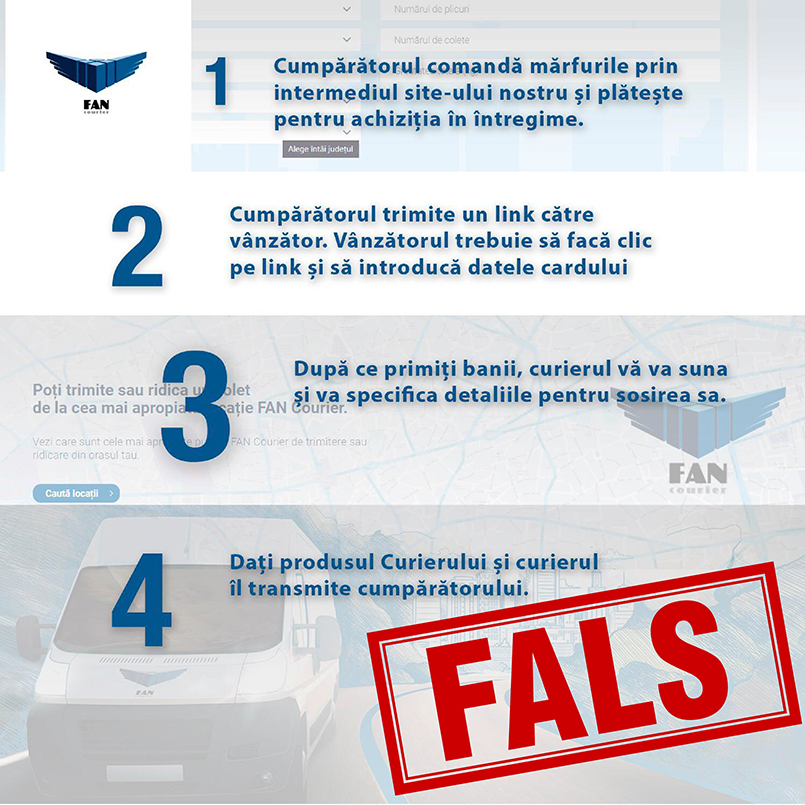 The attackers claim that they are interested in the product(s) you sell and send you false instructions, using the identity and image of FAN Courier.
We will never ask you your card details and personal data through third party websites.
Be vigilant, keep your personal data safe!