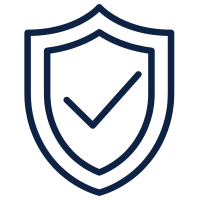 INSURANCE
FAN INSURANCE, free
It involves compensation in case of unpleasant events
It is offered by default, according to the law, representing 10 times the price of the transport for the shipment.
ADDITIONAL INSURANCE, optional
Optionally, customers can choose FAN Courier's service, Additional Insurance of shipments.
The compensation is made to the value declared and proven by fiscal documents and only if thepackaging conditions have been respected  as requested by FAN Courier.
AVAILABILITY
The Additional Insurance is available for the following services: Standard, Red code, Express loco.